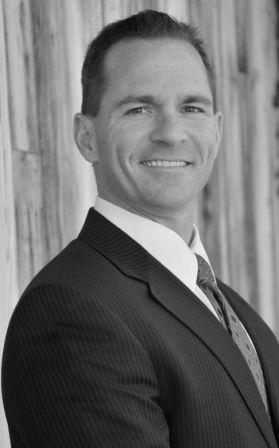 We offer the assistance you need to help in all of your home mortgage endeavors. Whether you are consolidating your debt, refinancing your home, or buying your first house, we have the expertise to make it a fast, easy, and enjoyable process.
Our website offers a variety of online application options, and our experienced professionals offer superior quality support throughout the entire experience. Contact us today and let us go to work for you!
Texas Mortgage Programs - Both Fixed and Adjustable:
Mortgages for Veterans -
Where NO Can Be A Good Thing:
No Downpayment Required on a VA Purchase (100% Home Purchase)

No Money Required at Closing on a VA Streamline Refinance (IRRRL) 100% LTV

No Income Documentation Required on Some Streamline Refinances

No Funding Fee For Qualified Disabled Veterans

No Appraisal Required on Some Refinance (IRRRL) Programs

WE NOW OFFER VA MORTGAGE LOANS DOWN TO A 600 CREDIT SCORE!!

VA Residual Income Calculations for the Texas, Arkansas, Oklahoma:

For Alabama, Arkansas, Delaware, District of Columbia, Florida, Georgia, Kentucky, Louisiana, Maryland, Mississippi, North Carolina, Oklahoma, Puerto Rico, South Carolina, Tennessee, Texas, Virginia, and West Virginia, the VA residual income tables are as follows:

Family size of 1 : $441
Family size of 2 : $738
Family size of 3 : $889
Family size of 4 : $1,003
Family size of 5 : $1,039
For each additional family member, add $80 up to a family of 7
FHA - High Debt Ratio | Streamline Refinance Without an Appraisal | FHA down to a 580 credit score!
USDA - 100% Purchase (must qualify by income and location)
Conventional - Very low rates and fees | No Monthly Mortgage Insurance | Refinance Without Appraisal | HARP 2.0 | Fannie Mae DU+ | TEXAS CASH OUT (A6 LOANS)
Reverse (HECM) - No Income Documentation | You Pick Your Monthly Payment (or none) | Must Be 62 to Qualify | FHA Guaranteed
Jumbo - Expanded Guidelines | Up to 90% Loan-to-Value | Up to 50% Debt-to-Income | Interest Only | Texas Jumbo Mortgage Cash Out | No Mortgage Insurance (even over 80%) | 30 Year Fixed Rate
NEW!!! RURAL HOUSING (USDA) STREAMLINE:

NO APPRAISAL | NO INCOME | CALL NOW!
When does it make sense to refinance?
To really take advantage of the benefits of a refinance, it's important to time it correctly. Here are a few ways to know if the timing is right:
How is refinancing different from my original mortgage?
Actually, they're very similar. You go through the same process of applying for the loan and pay many of the same fees. The main difference is you're not buying a home this time around.
If you have a fixed rate mortgage and the rates have fallen to levels below the rate that you are paying.
If you have an A.R.M. and rates are starting to rise.
If you are less than ten years into your current 30-year mortgage and rates are lower than what you are paying now. If you have been paying your mortgage for longer than that, you are currently paying more principal than interest. If you get a new mortgage, you start the cycle over again and will be paying mostly interest again, which may not make sense.
Is a refinance worth it?
The easiest way to figure out whether or not it's worth it to refinance is to use one of the many available online refinance calculators. They will help you to determine how long it will take to recoup the expense of refinancing with the new savings.
People often refer to this as the "break even" point, which basically means that you figure out how much you will be saving each month and compare it to the cost of the refinance to figure out how long it will take to recoup your money.
The rule of thumb is that, if you plan to stay in the house long enough to recoup the entire cost of refinancing, then it is worth it.
How is the process different from getting your original mortgage?
The refinance process is very similar to the one you went through when getting your original mortgage. It is the same process of inspections and the same round of closing costs and fees. In most cases, an appraisal will also be performed on your house. The only real difference is if you are responsible for a prepayment penalty.
If you fumbled any part of this process due to inexperience the first time around, this is your chance to learn from your mistakes and come out ahead.
Our Market Area:
We are located in Dallas, TX but we handle Austin, San Antonio, Houston, El Paso, and everywhere else in Texas, Alabama, New Mexico, Arkansas, and Oklahoma.
Mortgage Tip of the Day:
The Texas Jumbo Mortgage is Here!
Up to 90% Loan-to-Value without Mortgage Insurance
Texas Cash Out up to $1,500,000
Up to 50% Debt-to-Income Even on Self-Employed Borrowers
For more Info, visit our blog!